Book Haven
Escapism of the bookish sort.
Tuesday, April 24, 2018
They were all there the day your sister went missing. Who is lying? Who is next?
Top Ten Tuesday is a weekly feature hosted by
That Artsy Reader Girl
. Each week a new Top Ten list will be posted. Everyone is welcome to join. Link back so everyone can check out other bloggers' lists. It's a fun way to get to know fellow bloggers.
This week is Top Ten Frequently Used Words in Book Titles. I'm going to go with the word "girl" because it seems like so many books have that in the title.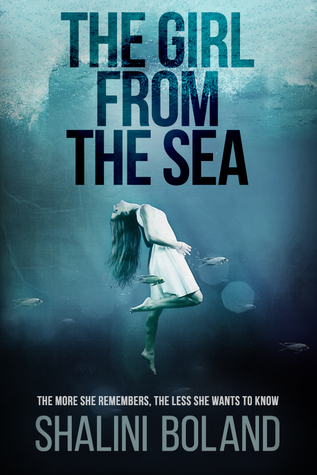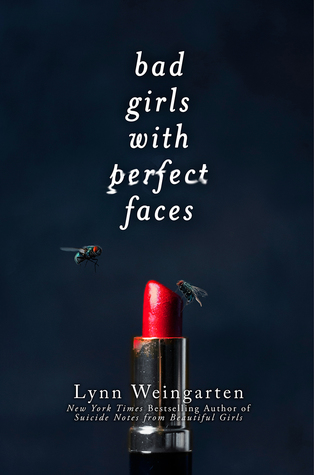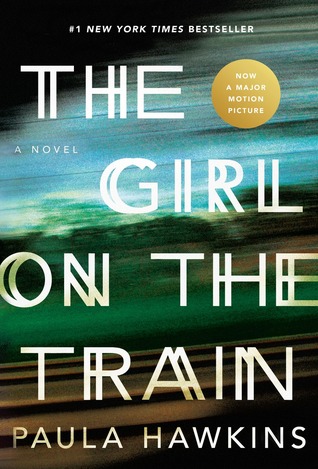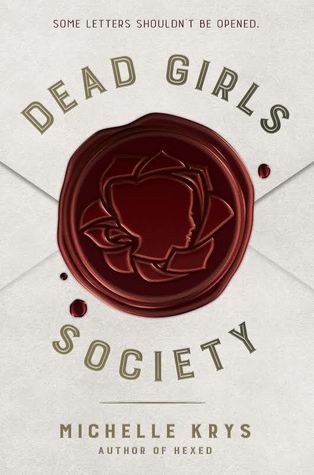 Monday, April 23, 2018
Diamond Girl by Julie Mulhern is a short in the Country Club Murders mystery series. It's a quick mystery with Ellison's housekeeper Aggie in the starring role, as she has to solve jewelry thefts that her new boyfriend is suspected of. Aggie will of course be familiar to anyone who reads the Country Club Murders, but even if you haven't this is a great introduction to the series. You get a different perspective on Ellison, the protagonist of the series, and that alone makes this a fun read! It never occurred to me to look at Ellison through Aggie's eyes.
It's nice to see Aggie get the spotlight as well. She lost her husband to cancer and hasn't fully recovered, so when she meets Mac it takes her a while to let go and learn to live again. The story is short but heartwarming, and just makes me that much more anxious for the next Country Club book. Oh, and I expect that Mac will be showing up in the books as well, and his catering is enough to make a reader hungry!
Orbiter 9 is a movie on Netflix about a woman named Mie who is on a solo mission to a new planet, but finds out her mission is not entirely as she thought it was. Her parents died to give her enough oxygen to survive the trip, and she meets a rendezvous point where an engineer can come aboard and make repairs. The engineer, Alex, is the first human she's seen in her life, and she falls for him (rather quickly), but he knows things about the mission she doesn't. When he tells her certain things it changes both of their lives in unforeseen ways.
I liked this a lot. It was just an impulse watch but I highly recommend - it's a Spanish production so I watched in subtitles, but it's well done and kept me hooked. I had to know what would happen to Mie! Her and Alex were great and I felt for them as they had to navigate a minefield of obstacles. This is a great science fiction film!
The Chalet is a six part French series appearing on Netflix. I devoured this one in record time due to the awesome nature of the premise- a bunch of friends who grew up together and their significant others come together at a village in the French Alps for a wedding. Unfortunately there are dangerous secrets in the background and after all access to the village is cut off, murders happen. It's kind of slow to get going but once it does I couldn't stop watching. And it has what may be the creepiest title sequence ever? Judge for yourself.
Seriously... watch this one.
I was tagged by Anna at Adventures With A Book Nerd (thanks Anna!!!) and this is a fun one.
1) Are there any books you started in 2017 that you still need to finish?
I have a few- Barbary Station is probably going to be DNF'd, and a few others I've set aside.
2) Do you have an autumnal book to transition to the end/ beginning of the new year?
Not really. I'm a mood reader so I go with the flow, but occasionally I do read a seasonal book. I like urban fantasy or spookier stuff in the fall, for example.
3) Is there a new release you're still waiting for from 2017?
I don't think so? I do have tons of 2018 releases I'm looking towards though!
4) What are three books you want to read before the end of 2018?
Ooh can't WAIT for Record of a Spaceborn Few and the next Murderbot book!
5) Have you already made reading plans for 2018?
I don't really do resolutions or anything, and I'm skipping challenges, but I do want to read more fantasy and SF this year.
6) Who do you tag?
Saturday, April 21, 2018
It's Monday! What Are You Reading is hosted by Book Date
It's been another cool week, with temps barely edging into the 50's and most of the week colder than that. Um, where is spring?? It's not funny anymore. Anyway this week it's supposed to be mostly 50's, so I guess... that's something? *grumble* The reading was better than the weather, luckily for me.
Oh and if you're interested I was interviewed over at Jenn and Ash's awesome blog JennReneeReads. You can find the post here. Thanks you guys!!!
My Movies That Suck post this past week was The Mist. I'm taking suggestions by the way, so if you have a movie you'd like to see let me know? You know, even if they don't suck. The next installment, by the way, is going to be Mean Girls. And this one was a suggestion (thanks Shannon!!) That'll be on Thursday.
I'll also be reviewing The Oracle Queen this week and on Monday will have some mini- reviews, including a movie on Netflix- Orbiter 9. Hope everyone has an awesome week!